June 01, 2023
Student Finds "Hope" and Success at Roosevelt Warm Springs
Anney Kim 1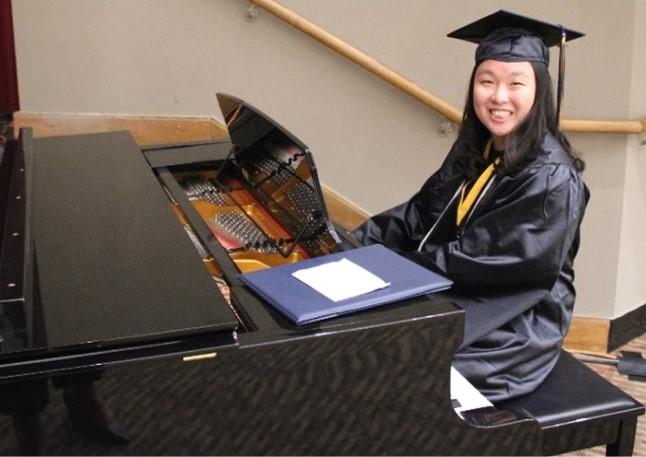 Student Anney Kim walked onto the campus of the Roosevelt Warm Springs (RWS) Comprehensive Center with no real sense of what to expect. She left with skills, confidence, lifelong friendships, and a job she loves.
"My time at Roosevelt Warm Springs has given me hope," says Kim, a recent RWS graduate from Buford, Georgia.  "There was so much I liked about my experience — the academics, the counseling, and the friends I made along the way.  We laughed together, we cried together, and we grew together," she says.  
Kim learned about opportunities at Roosevelt Warm Springs from one of her teachers at Mill Creek High School in Gwinnett County.  In her nine months on the campus, Kim enjoyed attending chapel services and participating in academic courses such as customer service training and business information technology.  "I also learned independent living skills while at RWS, and I am confident those skills will help me," she says. 
Because she enjoyed her office technology classes best, Kim has secured employment as an administrative assistant for a construction company.  In fact, she accepted her job offer before graduation. Her position is hybrid, meaning she will be in the office a couple of days while working from home the remainder of the week.
Kim notes that while her experience was positive, there were occasions when she faced obstacles. There were challenges communicating with her peers, but with the help of behavioral specialists at Roosevelt Warm Springs she was able to overcome those obstacles through individual counseling.
 "I loved my experience at RWS, and I especially liked my instructors Mr. Hughley and Ms. Huckaby.  I want to thank everyone at Roosevelt Warm Springs for providing me with hope and so many wonderful opportunities," says Kim.