:
Prospective and New Client Orientation every Wednesday
Join us for our 12:00 pm or 6:30 pm session. Family members are welcome, and CART is provided. 
:
Bi-Weekly Transition Forum
GVRA will be hosting a Transition forum that will walk parents, students, and special education professionals through the process of getting connected with GVRA and further details for Pre-Employment Transition Services and Transition Services through GVRA.
Meet the Team
rsz_1shirleyrobinson.png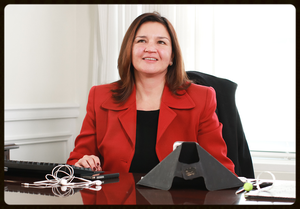 Shirley Robinson: Assistant Director For the Blind
Shirley Robinson has served within the blindness community for twenty years. After earning her Master's Degree and Certified Rehabilitation Counselor (CRC) Certification in 1997, from Georgia State University, she began her career as a Vocational Specialist with the Center for the Visually Impaired in Atlanta. This led to her present affiliation with Georgia Vocational Rehabilitation Agency (GVRA), where she served as a CRC. In 2008, she completed the Vision Specialist Certification program through Mississippi State University's Graduate Studies program. Then in April 2009, Shirley was promoted to the position of Rehabilitation Unit Manager (RUM) for the Metro Blindness Services Unit. That same year, she was invited to participate in the Executive Commitment to Excellence in Leadership (EXCEL) training program through the Carl Vinson Institute of Government at the University of Georgia, which she successfully completed in June 2010.
Jared Patton: Assistant Director for the Deaf
Jared Patton has been a member of the Deaf Community for more than 35 years. Jared attended and graduated from California State University with a B.S. in Psychology in 2006 and also graduated from Western Oregon University with a M.S. in Rehabilitation Counseling for the Deaf in 2010. Jared joined Georgia Vocational Rehabilitation Agency (GVRA) starting August 2011 and has worked as a Rehabilitation Counselor for the Deaf in the Columbus/Americus area. He obtained his Certified Rehabilitation Counselor (CRC) certification in September 2012.