:
Prospective and New Client Orientation every Wednesday
Join us for our 12:00 pm or 6:30 pm session. Family members are welcome, and CART is provided. 
100 Years of VR Employee Recognition Series: Lauri Tuten
Lauri Tuten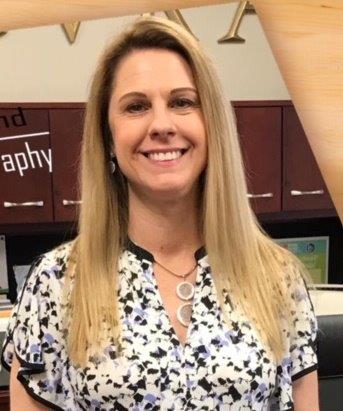 Lauri Tuten is a Vocational Rehabilitation (VR) Veteran who has devoted almost 28 years of her career to state service.  She began working with the State of Georgia in 1992, working at the Department of Family and Children's Services and the Department of Community Affairs.  In 1997, she accepted a position with VR and remembers "the minute I got into VR, I knew that's what I wanted to do – it's fascinating to me."  While working as a counselor, with support from the agency, she earned her Master's in Rehabilitation Counseling and her CRC in 2002.  

This fascination continues to help her inspire her colleagues. Though she is now the Assistant Director of Field Services – East Quadrant, she has served in a variety of positions within GVRA – and still has the opportunity to interact with clients, especially in complex counseling cases.  She emphasizes a core guiding principle at the agency: "It really is all about the clients – they're the most important part of this organization." 
 
Lauri's years of experience with GVRA have given her a panoramic perspective of the organization and the changes it has experienced, and she offers advice for the agency as a whole:  "We need to emphasize the family-oriented nature of this organization; we need to come together around the state, and share, and learn from each other." Going forward, Lauri would love to see the implementation of an internal job-shadowing program that would enable VR field staff to understand how GVRA administration supports them in their jobs; in turn, the administration can see tangible results of this support and how it helps GVRA clients. 

But one guiding constant in GVRA has remained over time, Lauri reiterates: "As much as we have gone through as an agency, the goal is helping clients – we owe it to clients to provide our best efforts, every day, so they can have what we have: careers."   

Thank you, Lauri, for everything you do for others – GVRA appreciates you!