:
Prospective and New Client Orientation every Wednesday
Join us for our 12:00 pm or 6:30 pm session. Family members are welcome, and CART is provided. 
Ken Armstrong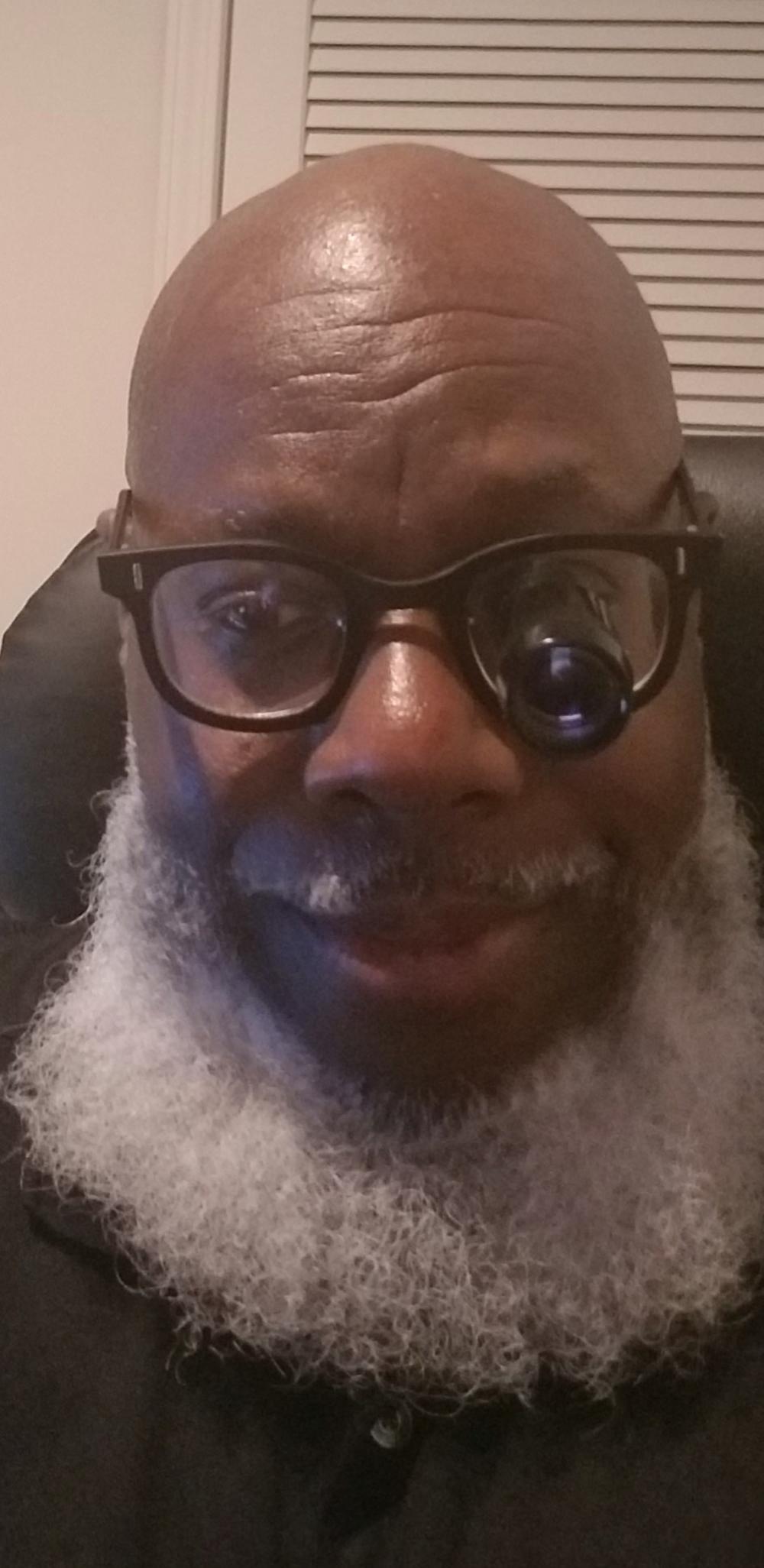 By Marketing Manager Kelley Nardell-Powell
Ken Armstrong is a study of contradictions.   
He is a Customer Care Specialist and a published poet, though he wanted to be a Marine.  He is a volcano of words and ideas, yet he listens - and listens closely.   He mentioned his bad temper, but I only heard kindness.  And, last but not least, he is visually impaired – and yet he sees the infinite possibilities for helping GVRA's clients.   
"I want to do everything I can do to be good with people," he mentioned, "I want to be talking to the deepest, messiest cases – I want to work until I'm 70, retire, and then work part-time – and be a mentor."   
Ken is (and always has been) good with people – he has won three customer service awards over the course of his almost-30 years of state service.  He merely (so he says) helps people to appreciate themselves and excel in their own areas of strength.  "And" he says, "isn't that the whole point of VR?"  
As to what motivates him, Ken says "Give workers the work that they can appreciate, give us good advice, create the atmosphere of care – let us find a way to be the most productive."  He urges GVRA to foster a network of retirees who can act as Mentors to the next generation of employees, and he asks GVRA leadership to stay in communication with our offices and programs around the state, interacting often with all levels of employees, and staying in touch with the "front line" of disability services.   
Ken is also a strong proponent of training opportunities whenever possible – he never wants to stop learning, growing, and indeed, listening.  
Thank you, Ken, for everything you have done in GVRA.