:
Prospective and New Client Orientation every Wednesday
Join us for our 12:00 pm or 6:30 pm session. Family members are welcome, and CART is provided. 
The Courage to Keep Going
20161111_144317.jpg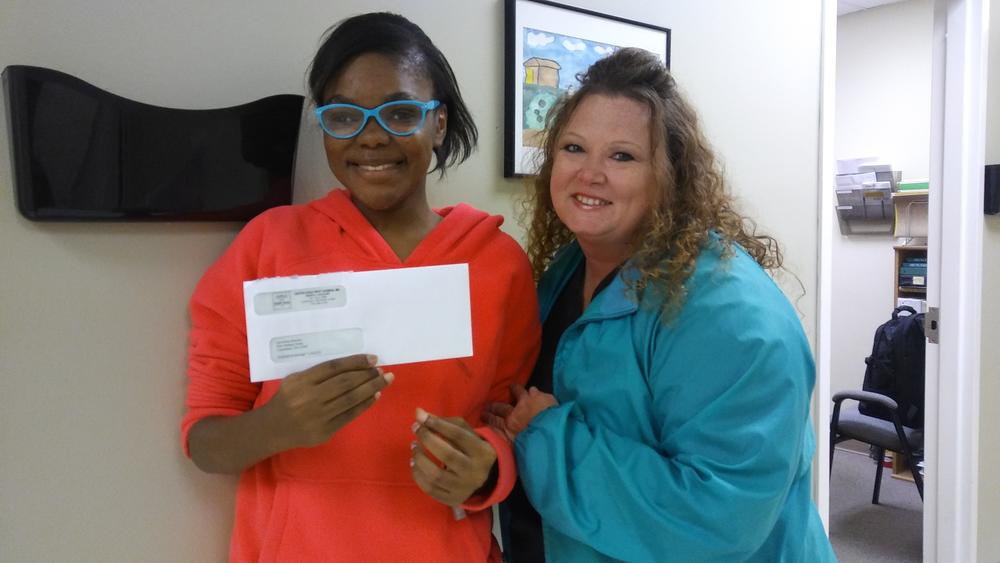 Jameisha Burden is a 22-year-old participant in Easter Seals' West Georgia's Supported Employment program.
She was referred by GVRA on September 13 of last year. Jameisha has spent the last four years trying to gain meaningful employment.
She participated in several training programs and worked with various employment service providers.
"I almost gave up on working," she said. "This was my last chance."
Her mother agreed, "We have been through all the programs and promised the same thing."
On October 6, Jameisha started working with Supported Employment staff at Easter Seals. Her vocational goal was to work in the food service industry or do janitorial work in a childcare setting. While interning at Easter Seals she learned how to use an industrial dishwasher, prep food and also overall skills needed to work in a kitchen setting.
Jameisha increased her self-confidence, social and communication skills.
Easter Seals staff also educated Jameisha on how to complete job applications and interview with employers. Jameisha applied for a part time job with Easter Seals as a kitchen assistant.
According to Darla Zacharias in Human Resources with Easter Seals, "Jameisha did great on her interview and I was really impressed."
Jameisha was offered the Job on November 1. Being employed will open more doors for Jameisha and has helped her to accomplish her goal.
"I can meet people and make my own money," Jameisha said. "I feel good about having a job."