:
Prospective and New Client Orientation every Wednesday
Join us for our 12:00 pm or 6:30 pm session. Family members are welcome, and CART is provided. 
Behind the Machines: One Client and an International Manufacturing Company
72727819_1443868382459168_6046159963775041536_n.jpg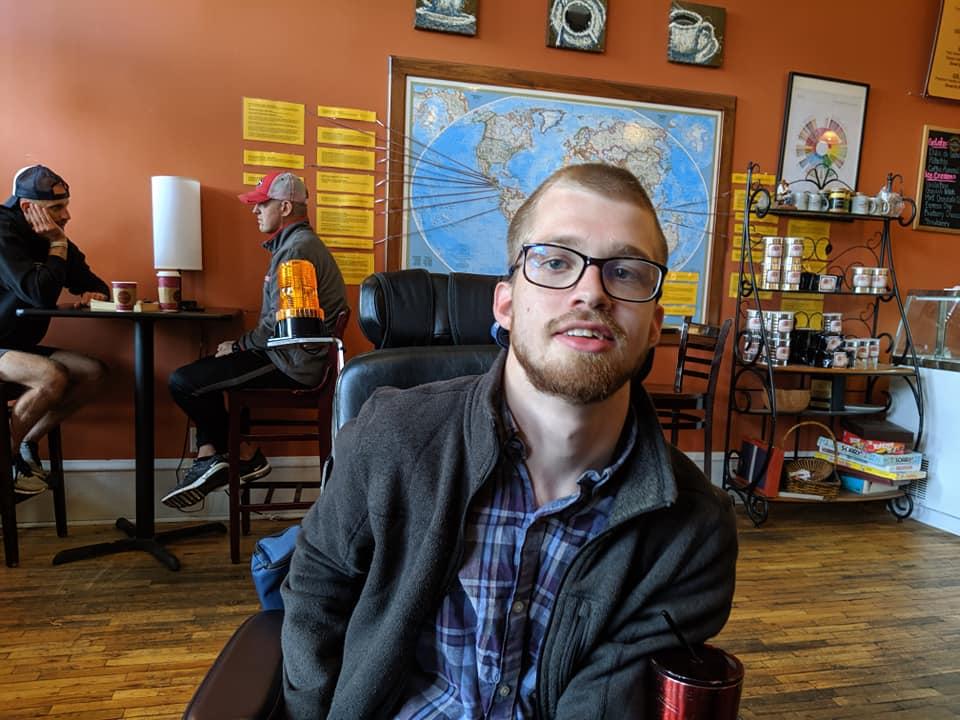 When Cole Allen was in high school, sometimes his friends would go places his power chair—and as a result, he himself—couldn't. The woods for a campfire. A house with stairs to the entrance.

At Roosevelt Warm Springs (RWS) though, this wasn't a problem. There wasn't a place on campus that he couldn't go, the entirety of the property and the buildings therein outfitted with accessible doors, sidewalks and ramps. This sense of empowerment wasn't just limited to his mobility around campus either. At RWS, Cole became involved in the student council and jumped on other leadership opportunities, and his peers noticed.

"I learned that I had leadership skills, and it felt good to know that," Cole said. "People wanted to talk to me about stuff, about problems they were having, and I helped their drive to be all that they could be. You've got to grow yourself in the way that you're afraid of because when you get there and you make friends and talk to people, you hear other people's stories and you realize that you're all in this together."

Cole knows the importance of community and a strong support system because that's exactly what he found when he arrived at RWS several years ago. Being drawn to the field of engineering at a young age, Cole had learned about computer-aided drafting (CAD)—and the blueprints such a system produces—when he was in high school. Billy Garrett, the Computer Numerical Control (CNC) instructor at RWS, helped him take what he had already learned to the next level. Put in layman's terms, when a machine breaks at a factory, the replacement part is designed in a CAD system, which then produces a 2-D blueprint that is fed into a CNC machine that then builds the replacement part. With the knowledge he gained at RWS and the CNC certification that came with it, Cole could navigate every part of the process. There was no doubt, Billy said, that Cole would take this knowledge and use it to start his career.
"Cole is a great example of what all educators want to see in students ... an individual with a thirst for knowledge and initiative to get it. He was always the first to arrive and the last to leave," Billy said. "He wants to work, and he wants to make his own way."
After graduating in June of 2017, Cole set his sights on finding a job, and with his hometown of Carrollton being home to the largest copper wire manufacturer in the world in Southwire, it made sense that it would be a natural landing place for his skill set.

And Southwire agreed.

He was hired in late 2018, and after Southwire made several modifications to ensure Cole's workspace was accessible, he began work there in January of this year, the goal of applying what he learned to real world practice finally realized.

Cole is the first to tell you he's not done setting and achieving his goals. So what's next? He said he hopes to one day go to college and earn his engineering degree, and after that, he hopes to start his own business producing machine parts for those who need them.

"I never want to stop learning," he said. "We learn so much every day, but we may not know it. But it's true."